Kverneland 3400 S
On-land & In-furrow.  
maximise output and ploughing performance. 
5 - 7 furrows. 
Højdepunkter
Effektivt parallelt koblingssystem for jævn omsætning
Ideel til traktorer med dobbelte hjul eller gummispor
Aero-profilerede høje ben for bedste jordstrømningsevne
Hurtige centrale justeringer af skimmere
Vary-Width® eller nem mekanisk justering af bredden
High output and low maintenance costs 
Designed for In-Furrow and On-Land operations. Comfortable with lower lift requirements than other brands.
The headstock No 300 provides the necessary strength for a smooth reversing. Kverneland unique steel technology!
In its on-land configuration the plough's massive offset (up to 3,85 m) allows the tractor to be positioned exactly to the drivers' requirements.
Advantages:
easy swap from In-furrow to On-land operations. The driver has fingertip control
smooth turnover action thanks to an efficient parallel linkage system which hydraulically moves the plough into a balanced position
ideal for tractors having dual wheels or rubber track
unrivalled Kverneland Auto-reset system for high quality ploughing in tough conditions. No maintenance. Quick adjustment of releasing forces: unscrew 2 bolts 
Kverneland steels and heat treatments for the complete plough ensure trouble free working conditions and the highest second hand market value
Robust frame 120 x 200 mm induction heat treated for the toughest conditions. No welding.
Variomat, Vari-Width® system for easy On the Move working width (Kverneland 3400 S Variomat). Optimise soil conditions, output and tractor fuel consumption. Easy manual adjustments in steps of 5cm (2") (Kverneland 3400 S)
automatic pulling line adjustment (Auto-line) for high performance ploughing and low wear of parts
optional automatic front furrow adjustment. Mechanical front furrow adjustment is standard
unique memory system that maintain desired furrow width settings after the reversing cycle
Safe transport: Kverneland Trailer Transport Solution (optional)
Aero-profile legs for best soil flow performance
Quick central adjustments of skimmers for the perfect ploughing
Efficient: re-consolidate in one pass. Packer arm compatible
wide range of accessories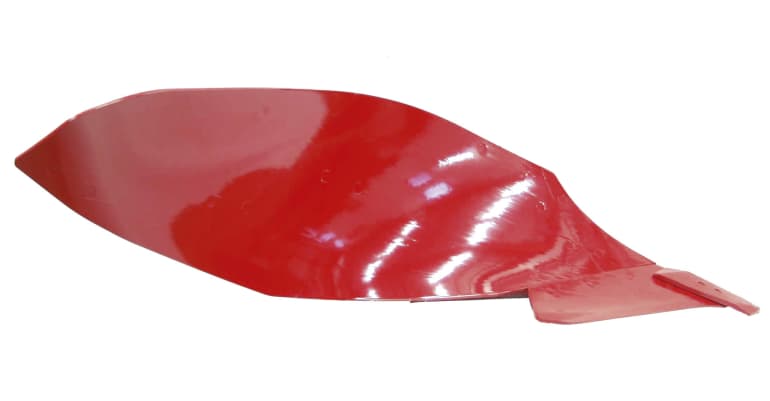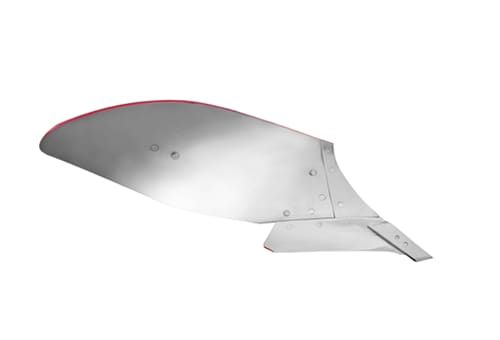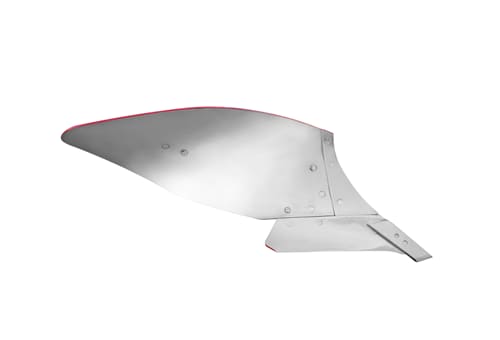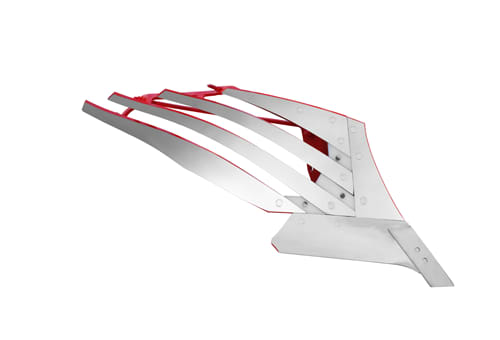 Fremragende pløjearbejde
De er kendt over hele verden for deres:
Fremragende pløjearbejde
Uforlignelig slidstyrke
Lave trækkraftbehov
Kroppe med unik stålsammensætning
Kverneland teknologi: 12 timers varmehærdnings proces som giver:
Optimal slidstyrke med en diamants skarphed
Fleksibel for at absorbere stød
Krop 8 – "Universal kroppen"
Til både lette og svære jordtyper, god deling af jorden, lav trækkraft.
Dybde: 15 – 30 cm (6-12")
Bredde: 30 – 55 cm (12-22")
Krop 9 – "Dyb universal pløjning"
For de svære jordtyper og dybere pløjning. Vender jorden godt og pakker jorden. Lavt trækkraftbehov.
Dybde: 15 – 35 cm (6-14")
Bredde: 30 – 55 cm (12-22")
Krop 28 – til brede dæk
Passer til alle jordtyper, selv sværere jordtyper end krop 8, meget bred furebund til brede dæk op til 710 mm. Fremragende vending af jorden og god pakning af furen.
Dybde: 15 – 30 cm (6-12")
Bredde: 30 – 55 cm (12-22")
Krop 30 - risteplov 
Til klæbende stenholdige og svære jordtyper, bedste smuldreeffekt, bred furebund.
Dybde: 15 – 35 cm (6-14")
Bredde: 30 – 55 cm (12-22")
Krop 34 – Plastik muldplade
lang og slank form (som krop 28)
til humusholdig jord uden sten
Anbefales til traktorer med store dæk
Let at trække
Arbejdsdybde: 12 – 35 cm
Arbejdsbredde: 30 – 55 cm
Landside / muldplade 40o
Body No. 38
universal plovkrop – let at trække
til alle jordforhold
anbefales til traktorer med store dæk
fra dyb til øverlig pløjning
Perfekt vending af fure
arbejdsdybde: 12 - 35 cm
arbejdsbredde: 30 - 55 cm
Landside / muldplade 40o
Teknisk specifikation
Download brochure
| | | | | | | |
| --- | --- | --- | --- | --- | --- | --- |
| Model | Interbody clearance cm | Head stock | Type of beam | Working width cm | Under beam clearance cm | No of furrows |
| 3400 S | 85 | No 300 | Auto-reset | 30 - 50 | 80 | 5 - 7 |
| 3400 S | 100 | No 300 | Auto-reset | 35 - 55 | 80 | 5 - 6 |
| 3400 S Variomat | 85 | No 300 | Auto-reset | 30 - 50 | 80 | 5 - 7 |
| 3400 S Variomat | 100 | No 300 | Auto-reset | 35 - 55 | 80 | 5 - 6 |
Find en forhandler