Kverneland LO
High performance plough. 
On-land & In-furrow.  
4 - 7 furrows. 
Højdepunkter
Sikker transport: valgfri trailertransportløsning
Nem omlægning fra drift i marken til drift på marken
Ideel til traktorer med dobbelte hjul eller gummikæder
Uendelige hydrauliske justeringer af bredden af furerne
Nemme manuelle justeringer i trin på 5 cm (2")
High output and low maintenance costs 
Designed for In Furrow and On Land operations, the LO are robust ploughs requiring lower lift requirements than other brands. The 300 heavy duty head stock provides the necessary strength for smooth reversing. The Kverneland unique steels and the heat treatment of the complete plough guarantee the longevity.
In its on-land configuration the plough's massive offset (adjustable up to 3.4 – 3.7 m, depending on furrow width and interbody clearance) allows the tractor to be positioned exactly to the drivers' requirements.
Advantages:
simple conversion from In furrow to On land operations. The driver has fingertip control
low lift requirements thanks to Kverneland steels and to the ingenious design
easy and smooth turnover action thanks to an efficient parallel linkage system which hydraulically moves the plough into a balanced position
ideal for tractors having dual wheels or rubber tracks
increase output, save time, fuel and money with the Vari-width® for infinite hydraulic furrow width adjustments or manual adjustments in steps of 5cm (2")
shearbolt protection
wide range of accessories 
all models can be extended by 1 furrow, max. 7 furrow plough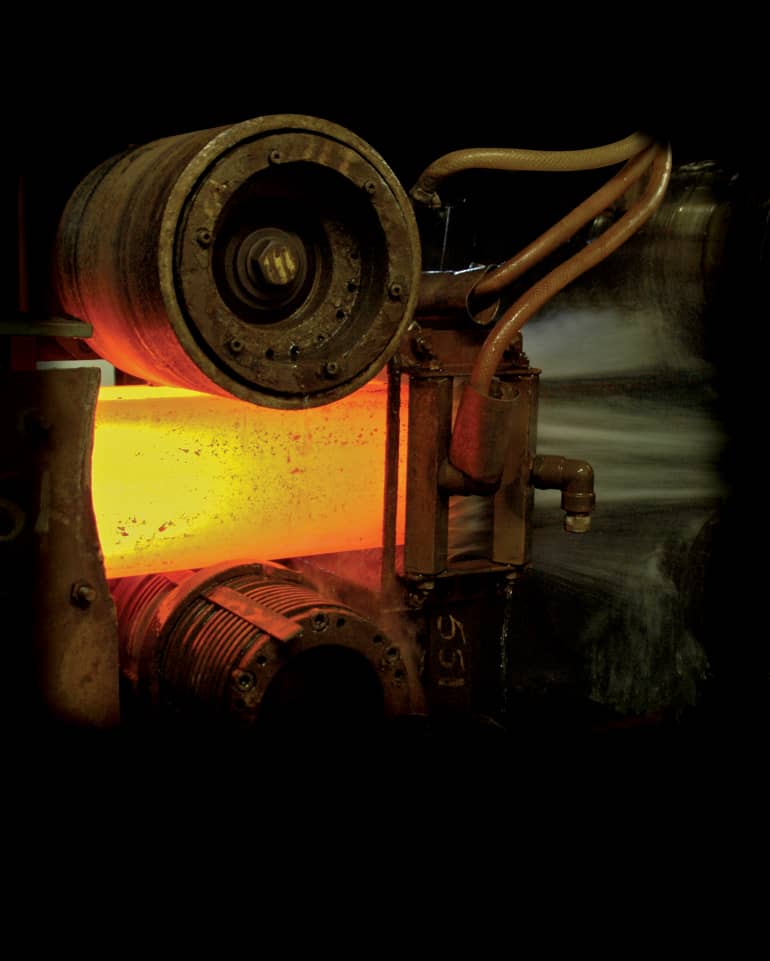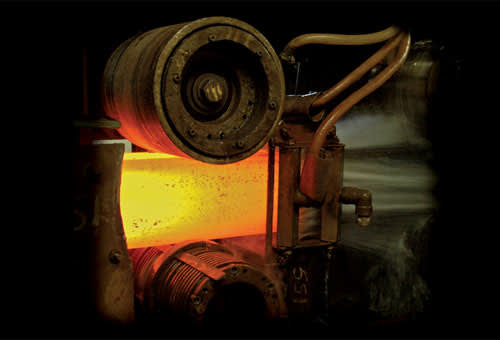 Varmehærdning er vigtig!
Rammen er en vigtig del af plovens konstruktion. I forhold til Kverneland´s standarder er en uhærdet del en svag del!
Kvernelands rammer er varmehærdede i to omgange. Stålets temperatur overvåges nøje. Rammens styrke øges i denne proces med 3 gange! Denne unikke induktionsproces giver styrke og fleksibilitet, som sikrer enestående holdbarhed.
Stærkere, men ikke tungere  
For at opnå samme styrke som Kverneland, skal konkurrenterne tilføre mere jern enten i tykkelsen eller i dimension. Derved bliver produktet langt tungere.
Tungere konstruktion giver negativ trækkraft, mere slid, kræver mere løftekraft og øger brændstofforbruget
Lang levetid
Svejsningerne er også kritiske for rammens styrke. Kvernelands hovedrammer er støbt som èn komplet del.
Muligeheder
120 x 200 mm med vendehoved 300.
Tilgængelig med 4 – 7 furer. 4 og 5 furet kan udvides med 1 fure.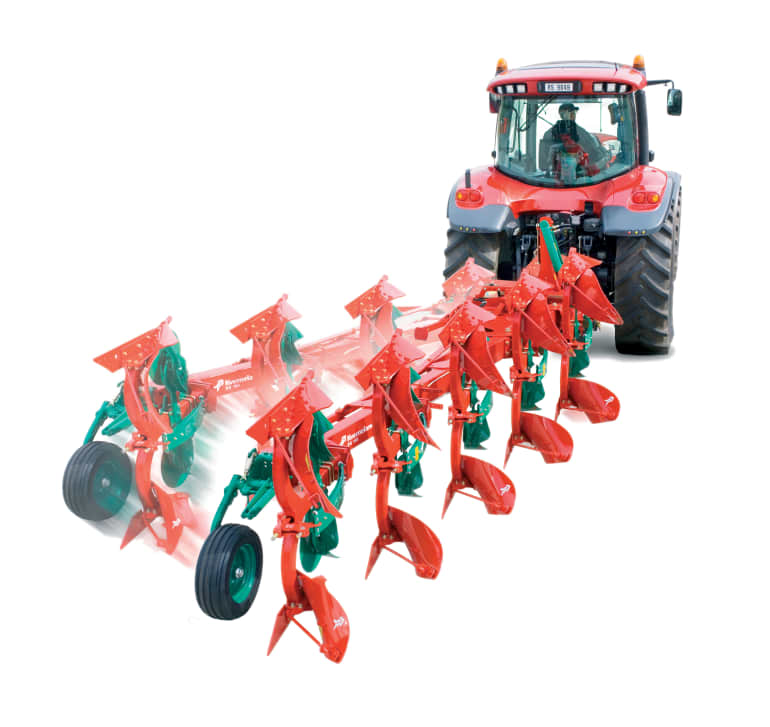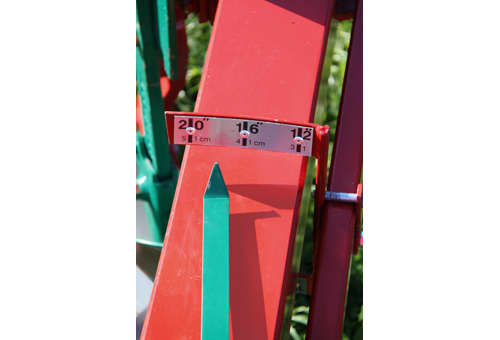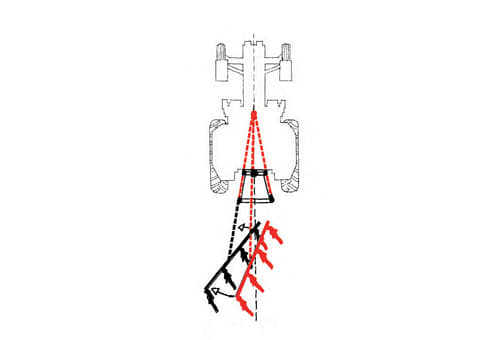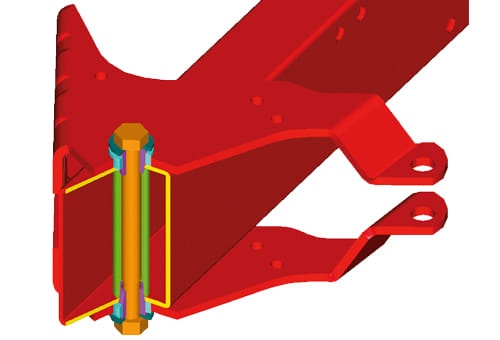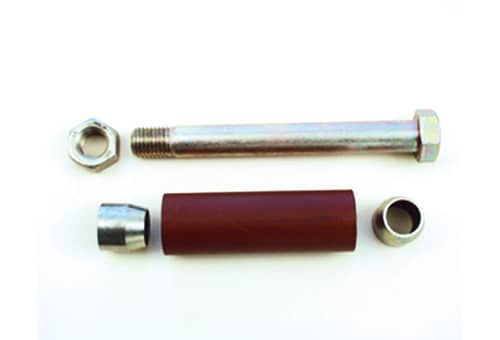 Trinløs Vari-width® system til trinløs justering, fra 30 til 50 cm (12 – 20") afhængig af model. Kvernelands verdenspatenterede system er tilgængeligt enten med hydraulisk eller mekanisk furebreddejustering.
Fordele:
Nemt at ændre furebredde
Altid perfekt tilpasning til enhver traktor og jordforhold
Tidsbesparende: op til 30 % mere kapacitet
Omkostningsbesparelse: Op til 18 % reduktion på brændstofforbrug i forhold til øget pløjekapacitet.
Bedre resultat
Minimalt slid: Unikke vedligeholdelsesfrie led mellem åsholder og hovedramme
Perfekte træklinier: Kvernelands Vari-width® giver perfekte træklinjer gennem hele ploven. Dermed opnås lavere trækkraft-behov og minimalt slid.  
Teknisk specifikation
Download brochure
| | | | | | | |
| --- | --- | --- | --- | --- | --- | --- |
| Model | Interbody clearance cm | Head stock | Type of beam | Working width cm | Under beam clearance cm | No of furrows |
| LO | 85/100 | 300 | Shearbolt | 30 - 50 | 70/80 | 4 - 7 |
Find en forhandler