Kverneland 7740
Bugseret rundballeindpakker med svingbord.
Højdepunkter
Trækkende drejeskivevikler med selvlæsningsmekanisme
Kan håndtere baller på op til 1200 kg
Skånsom på- og aflæsning af ballerne
Kan indpakke og bære en anden balle på læssearmen
DuoWrap-funktion (ekstraudstyr) for hurtigere indpakning
Den bugserede Kverneland 7740 er ideel til brugere, som pakker et stort antal baller og fortrækker der kan samles store antal baller, men stadig foretrækker svingbords konceptet. 
Den er designet til høj ydelse drift selv i kuperet terræn. Kverneland 7740 byder på et robust design og er i stand til at håndtere baller op til 1200 kg.
Fordele:
Bugseret rundballeindpakker med svingbord.
Selvlæssende funktion, med plads til en ekstraballe under indpakning på marken.
Mekanisk filmskærer.
Design med lavt tyngdepunkt sikre skånsom læsning og aflæsning af baller.
Kan håndterer rundballer op til 1200 kg.
Jævn rotation for korrekt pålægning af film.
Kverneland 7740 J er joystick kontrolleret version tilbyder halvautomatisk drift.
Kverneland 7740 C, den computerstyrede version med kontrolboks og joystick, tilbyder fuldautomatisk drift.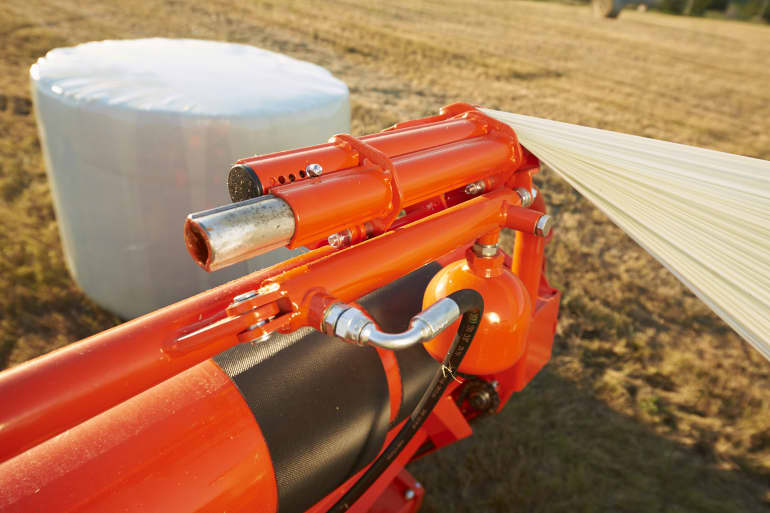 På 7710, 7730 og 7740 skærer og holder en hydraulisk kniv folien, så den er klar til næste balle.
En brugervenlig løsning, hvor manuel betjening ikke er nødvendig.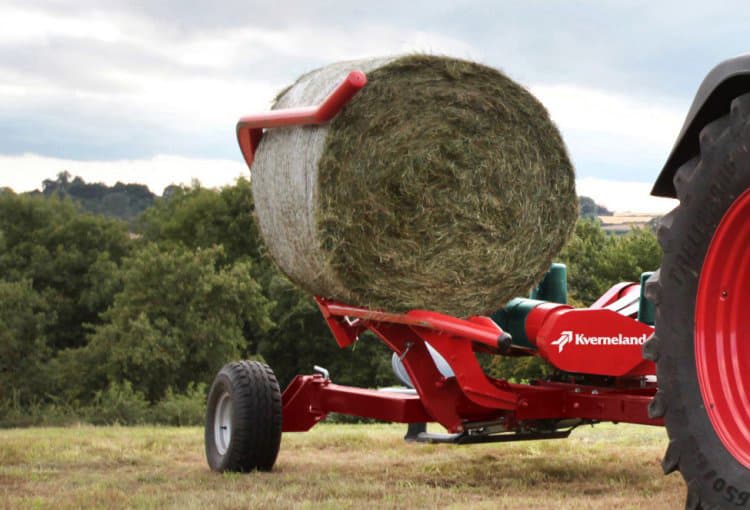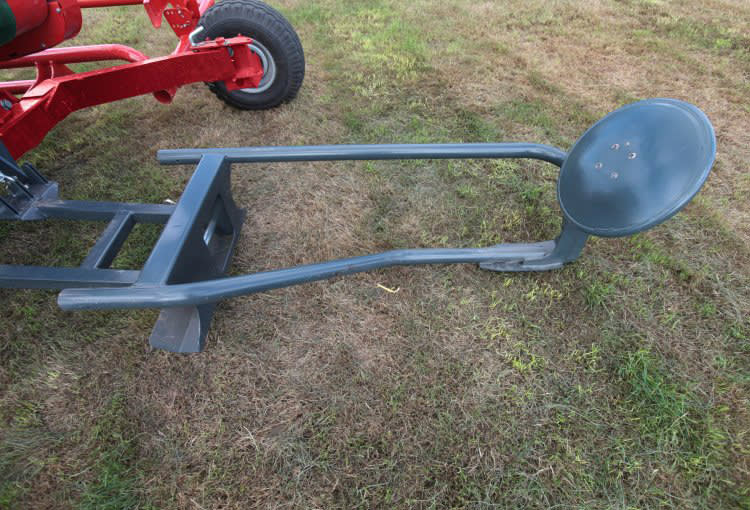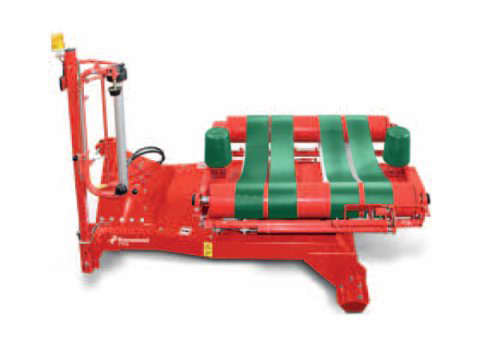 2 store ruller, som begge trækker, sikrer ballens rotation, selv under de vanskeligste forhold.
4 endeløse bælter bærer og roterer ballen jævnt og skånsomt under indpakning – uden risiko for foliebrud.
2 store koniske ruller i hver side sikrer, at ballen holdes centralt på indpakkerbordet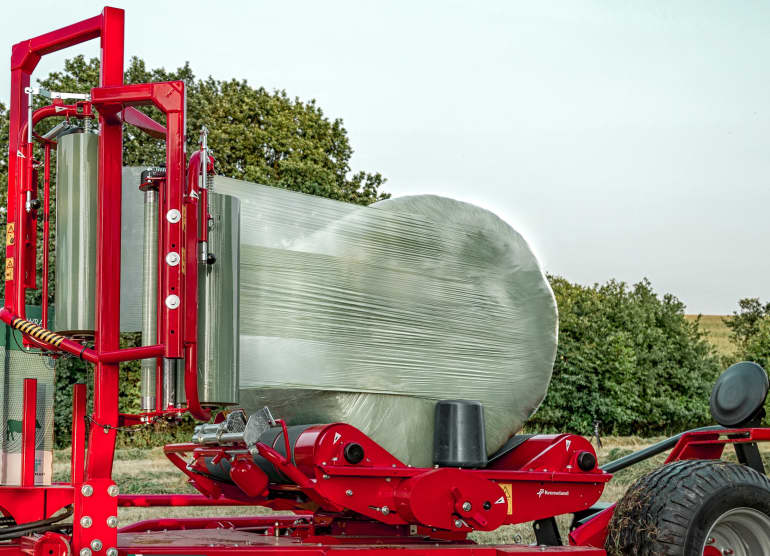 New DuoWrap sees twin film dispensers integrated into the Kverneland 7710, 7730 and 7740 mounted and trailed turntable wrappers. DuoWrap gives up to 50% faster wrapping compared to single film models, whilst also reducing the risk of film breaking during wrapping. Utilising a 66% overlap of the two films as they are applied to the bale, DuoWrap ensures even coverage without excessive wrinkling of the film.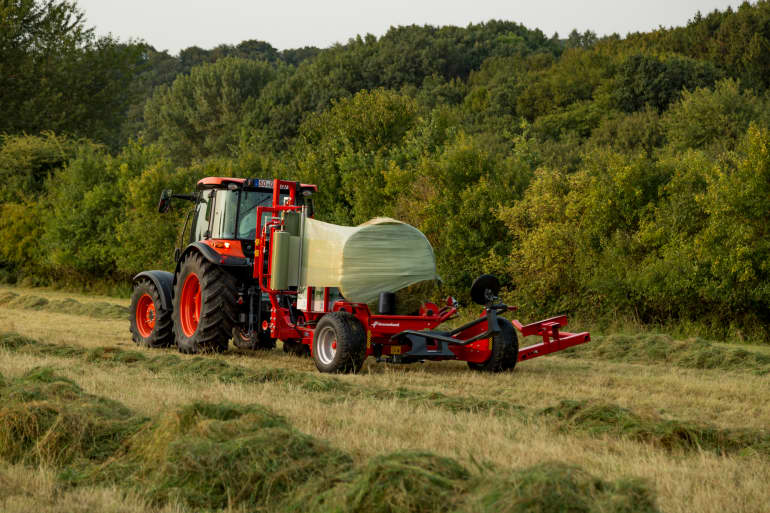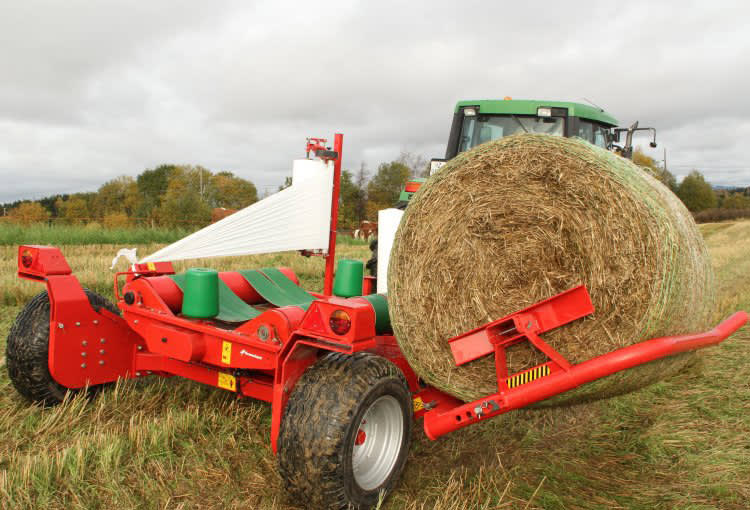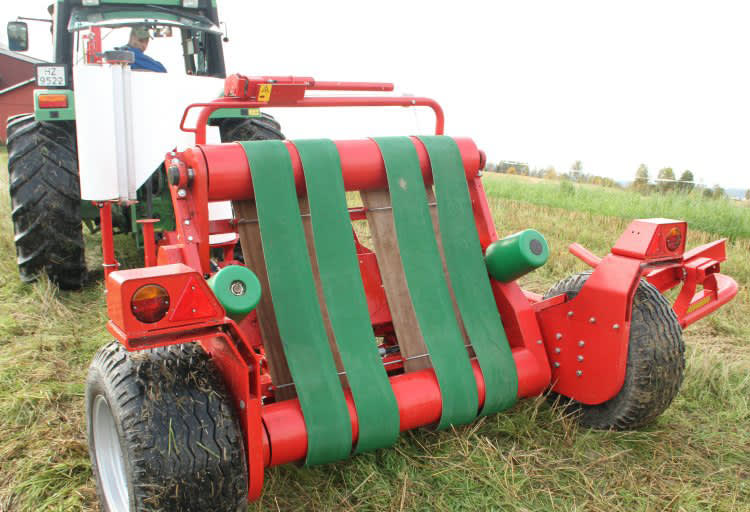 Kverneland 7730 og 7740 er designet med et lavt indpakkerbord og hjul monteret bagerst på indpakkeren.
Hjulenes position bagerst på indpakkeren giver en lav læsse- og ikke mindst aflæsningshøjde.
Det lave chassis, kombineret med lav løftehøjde, giver en hurtig flytning af ballen fra arm til indpakkerbord.
1) Det lave design tillader også højere indpakningshastighed.
2) Den lille løftehøjde giver hurtig flytning fra arm til indpakkerbord.
3) Spild undgås og skånsom aflæsning opnås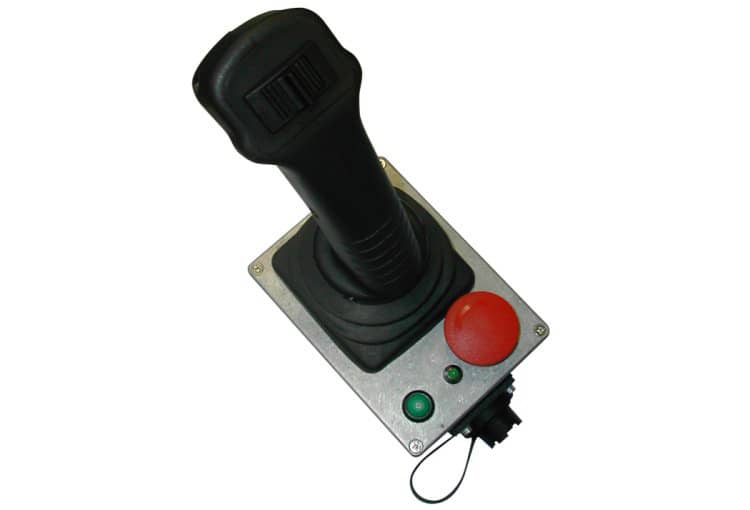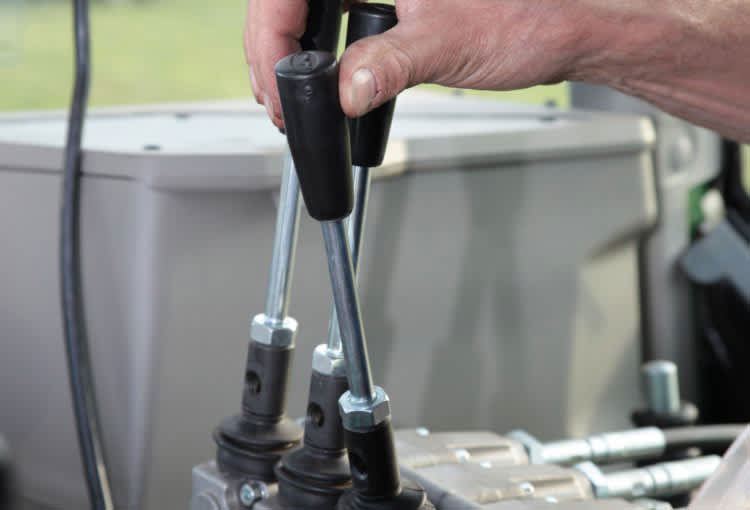 Computerstyring (C)
De computerstyrede C-modeller gør indpakkeren til et fuldautomatisk redskab, selvfølgelig med mulighed for manuel overstyring eller manuel kontrol af en enkelt funktion.
Vælg for eksempel at indpakke ballen automatisk, men ikke at læsse ballen af før signal bliver givet manuelt.
Én mand kan klare hele processen med læsning, indpakning og stakning.
Fjernbetjening (R)
Fjernbetjening er tilgængelig som tilbehør(standard på Kverneland 7710C). Ballen sættes på indpakkeren, tryk på en enkelt knap og indpakningen startes.
Imens stakkes den foregående indpakkede balle og en ny kan gøres klar til indpakning - alt imens indpakkeren "passer sig selv".
Tryk på en knap når indpakningen er afsluttet for at få ballen tippet af. Én mand kan klare hele processen med læsning, indpakning og stakning.
Joystick
Det semi-automatiske joystik er et handy elektronisk joystick kombineret med en kontrolboks, som viser betjeningsstatus.
Funktioner som balle- og lagtælling samt automatisk stop når forvalgte antal lag er nået, er standard.
De manueller versioner (M) styres ved hjælp af håndtag.
Lag og balletæller giver godt overblik.
Automatisk indpakningsstop er standard.
Dette gør indpakkeren semi-automatisk.      
Teknisk specifikation
Download brochure
| | | | |
| --- | --- | --- | --- |
| | Maks. ballestørrelse | Maks. vægt | Kontrol system |
| 7740 J | 1.20x1.50 m | 1200 kg | Joystick kontrol (J) |
| 7740 C | 1.20x1.50 m | 1200 kg | Computer kontrol (C) |
Find en forhandler