Kverneland a-drill
Pneumatisk såmaskine integreret på stubharve eller korte skiveharver til en effektiv implementering af dækafgrøder under stubbearbejdning.
EU's nitratdirektiv har til formål at beskytte vandressourcer, der er klassificeret som sårbare med 50 mg nitrat/l. En af de foranstaltninger, der overvejes for at undgå nitratudvaskning til vandkilderne, er systematisk dækning af jorden med et plantedække om efteråret. Dette dække vil absorbere kvælstof fra jorden og luften og omdanne det til organiske kvælstofforbindelser. Dækket vil derefter frigive kvælstof til den næste afgrøde (1/3), hvorved jordstrukturen forbedres og jorden beskyttes mod erosion.
Kverneland a-drill er designet til den mest effektive gennemførelse af disse dækafgrøder under stubbearbejdning til minimale omkostninger.
Der findes to modeller afhængigt af udsædsmængden/ha og maskinens ydelse:
Kverneland a-drill 200 (200 l) anvendes til ret små udsædsmængder, mens Kverneland a-drill 500 (500 l) foretrækkes til større udsædsmængder (25 til 50 kg/ha - blanding af frø, græs osv.).
Begge modeller har 8 udløb, som spreder frøstrømmen jævnt over arbejdsbredden. Desuden kan de også anvendes til etablering af raps eller en blanding af frø med forskellig diameter (bælgplanter, korsblomstrede planter, ...).
a-drill 200 & 500l kan udstyres med to typer ventilatorer: elektriske, der anbefales til små frø og tillader en udsædsmængde på 4 kg/min, eller hydrauliske til udsædsmængder på op til 14 kg/min.
Fordele:
- Præcision og høj arbejdsydelse
- Udsåningsmængden kan justeres fra førerhuset, selv under arbejdet
- Økonomisk etablering af afgrøder
- Sikker adgang via en CE-konform ladebane, der er individuelt tilpasset det jordbearbejdningsredskab, som den er monteret på
- To forskellige kontrolbokse (standard og hastighedsregulering)
- Ventilatorer tilpasset frø, arbejdshastighed og bredde
- Frødoseringsrotorer til alle forhold
- Kombination med a-drill som ekstra såmaskine
One response to the Nitrate Directive
The nitrate directive adopted in 1991 by the EU aims to protect water resources so-called vulnerable with a rate higher than 50 mg nitrate/l. One of the measures taken into account to avoid leaching, resulting in the generalization of the soil cover in the fall by vegetation cover, which will absorb nitrogen from the soil and air, to convert it into organic nitrogen. The cover crops will then release nitrogen to the next crop (1/3), protect soil against erosion and improve its structure.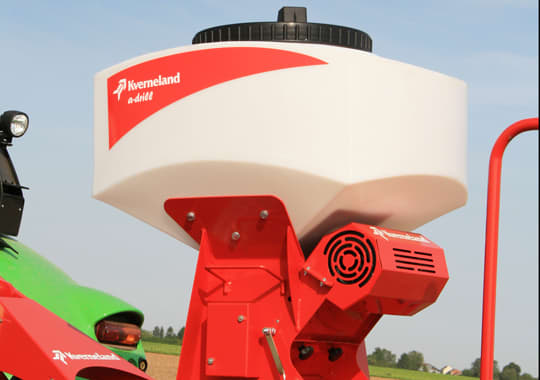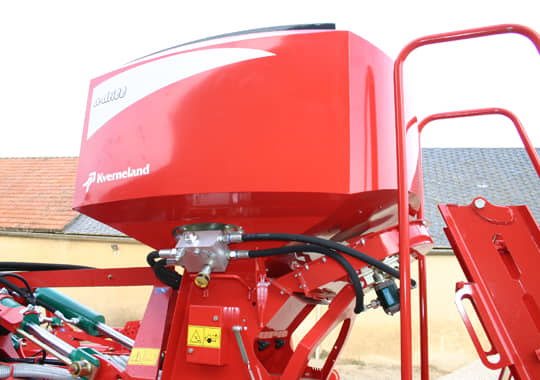 Fans adapted to seeds, working speed and width - the a-drill can be equipped with two types of fan:
An electric fan recommended for small seeds and allowing seed rates of 4 kg/min (for a machine 50 kg/ha - 4m working width at 12 km/h)
A hydraulic fan (installed systematically on trailed models) for flow rates up to 14 kg/min (100 kg/ha at 12 km/h for a 7m working width)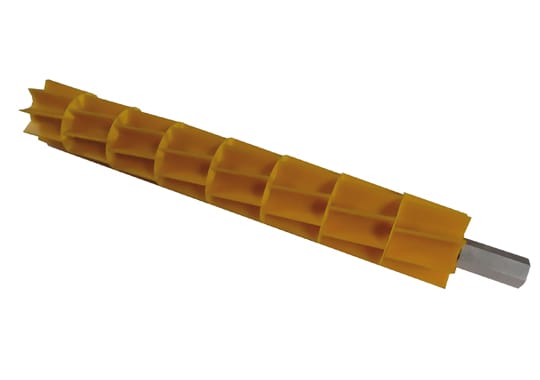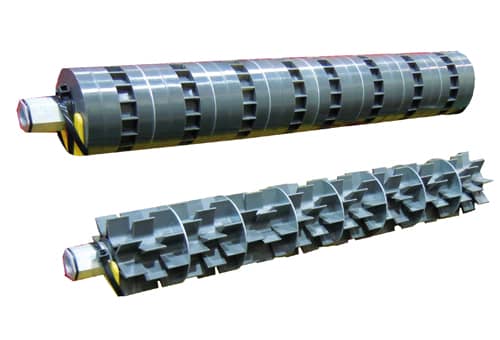 The a-drills are delivered with two types of rotor: one for small seeds (rape, mustard, cabbage, clover, etc ...), and a medium rotor for seeds (vetch, grass, sunflower, ...). The agitator placed above the rotor ensures a steady stream of seeds. A brush, located at the base of the rotor, will regulate the flow and improve the setting accuracy.
For large seeds (peas, horse beans, etc ...), it is strongly advised to choose the Flex rotor option, which is able of deforming with large seed diameter.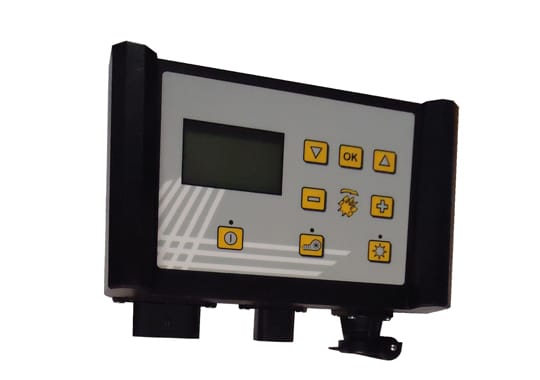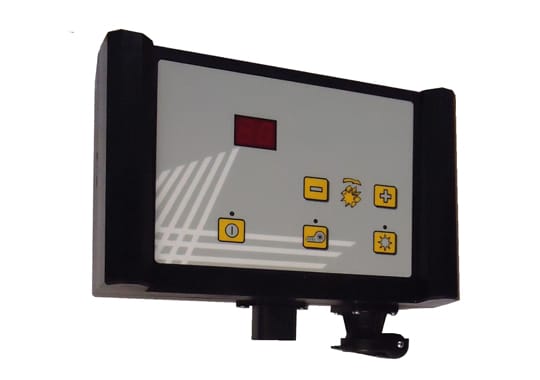 Two control boxes are available:
Version 1.2 which allows you to control rotor speed, fan speed when electric driven and switch on/off rotor and fan
Version 5.2 which allows flow speed regulation, ha and hour counter, self-diagnosis, etc ... It can be connected to a radar or 7-pin tractor speed information plug.
Teknisk specifikation
Download brochure
| | | | |
| --- | --- | --- | --- |
| | Hopper capacity | Hopper | Weight w/o stairs & guards |
| a-drill 200 | 200 litres | translucent plastic hopper | 110kg |
| a-drill 500 | 500 litres | translucent plastik hopper | 153kg |
Find en forhandler