Kverneland 8446-8452
Kompakte vendere med lav vedligeholdelse og en arbejdsbredde på 4,60-5,20 m
Højdepunkter
CompactLine-gearkasse med lav vedligeholdelse
Kompakt spreder - lav vægt og lavt effektbehov
Rotorplade dimension på 500 mm
Dobbelte lejer fra pinion til kronehjul
Kompakt og robust design
Kverneland tilbyder 2 versioner af kompakte spredere med lavt vedligeholdelsesbehov og en arbejdsbredde på mellem 4,60 og 5,20 m. Vedligeholdelsesvenlige funktioner omfatter 500 mm rotorplader og en vedligeholdelsesvenlig gearkasse. Begge spredere kan justeres centralt for at flytte sprederen til den ønskede position for grænsefletning.
Fordele:
CompactLine gearkasse med kun én smørenippel, der kræver lav vedligeholdelse.
Kompakte spredere med lav vægt og lavt strømbehov.
Rotorplade dimension på 500m
Dobbelte lejer fra pinion til kronehjul garanterer maksimal levetid for drivlinjen.
Super-C-tænder med stor fjederspiraldiameter for øget levetid.
Nem indstilling af spredningsvinkel gennem enkel trevejsjustering af hjulets højde.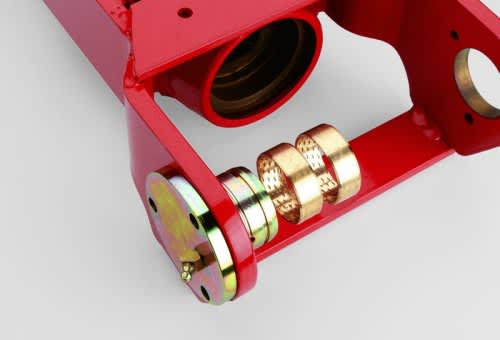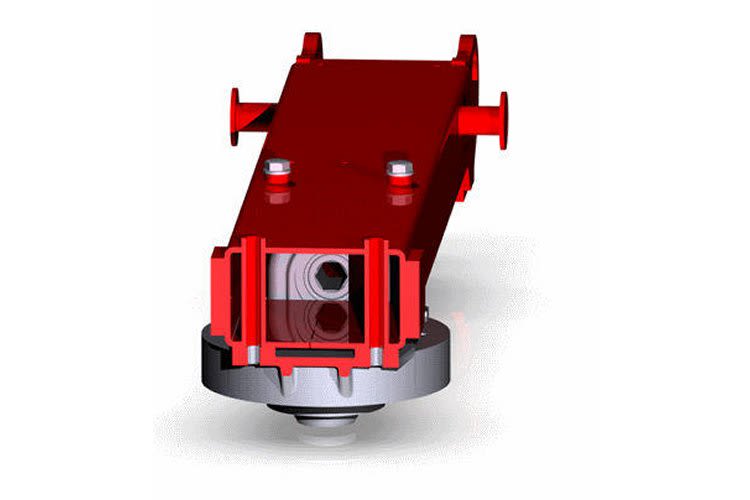 The box type frame of the Kverneland 8000 series is an extremely solid construction. It is composed of two U-sections fitted into each other and securely welded together. The frame is totally enclosed at the top for maximum strength.
All tedders have greasable pivoting points with an extra large diameter, making it a very strong and reliable construction.
Made from flat steel, the tine arms form a very compact unit with the rotor plate. This makes the tedders by far more resistant to any type of load.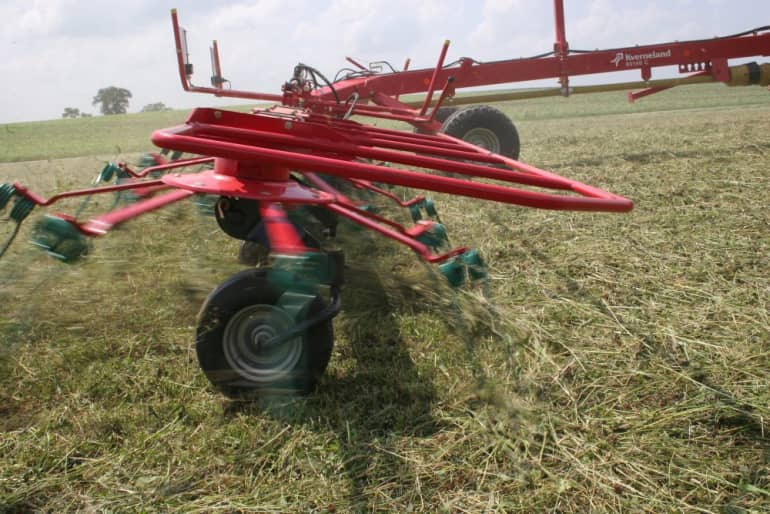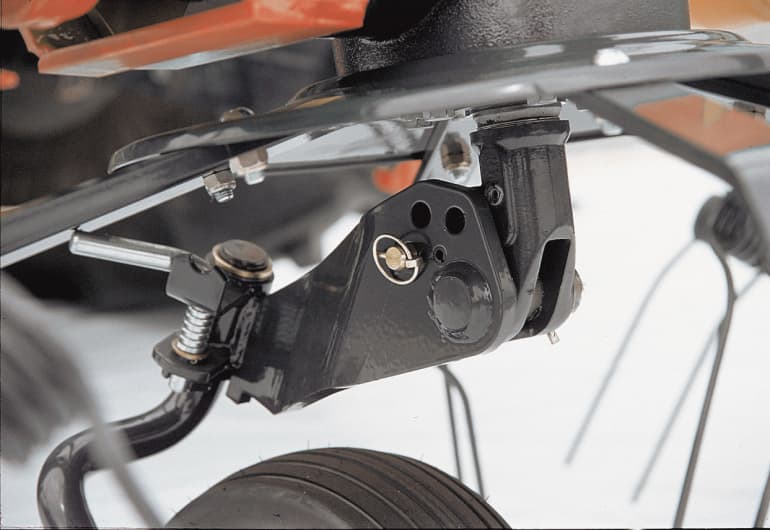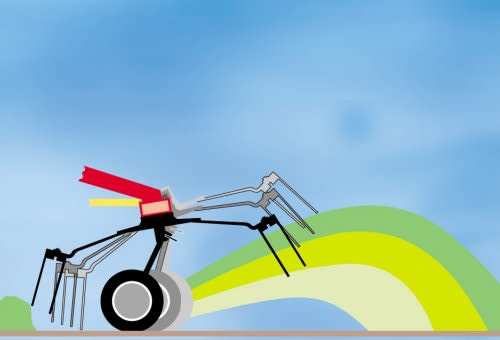 High-quality forage allows the optimum spreading angle to be achieved according to crop conditions, helping you to produce high quality forage.
Setting the rotors to the right spreading angle will considerably improve the spreading action, and speed up the drying process.
The mower swaths are neatly lifted by the tines and evenly spread over the full width.
Tines glide in a more uniform frequency over the stubble, so the risk of dirt being lifted by the tines is minimized.