Kverneland 5087 M - 5095 M
Butterfly skiveslåmaskine med lav vægt og stor arbejdsbredde.
Højdepunkter
Hurtig tilpasning til jorden med centerophæng
NonStop BreakBack for at beskytte klipperen
Valgfri hydraulisk justering af marktryk som ekstraudstyr
Integreret parkeringsfod til nem opbevaring
Butterfly skiveslåmaskine
Kverneland 5087 M - 5095 M er den perfekte maskine til det stadigt voksende antal landmænd, der er på udkig efter en effektiv løsning til at få skårlagt store områder med en forholdsvis lille traktor. Modellerne har masser af funktioner, der imødeser de krav, der ønskes i forbindelse med høst af store arealer. De centermonterede høsteenheder, i kombination med de runde tallerkner, giver en overtruffen skårlægning.
Fordele:
Centermonteret ophæng
8,70 - 8,95 m arbejdsbredde
NonStop BreakBack
Vertikal transport position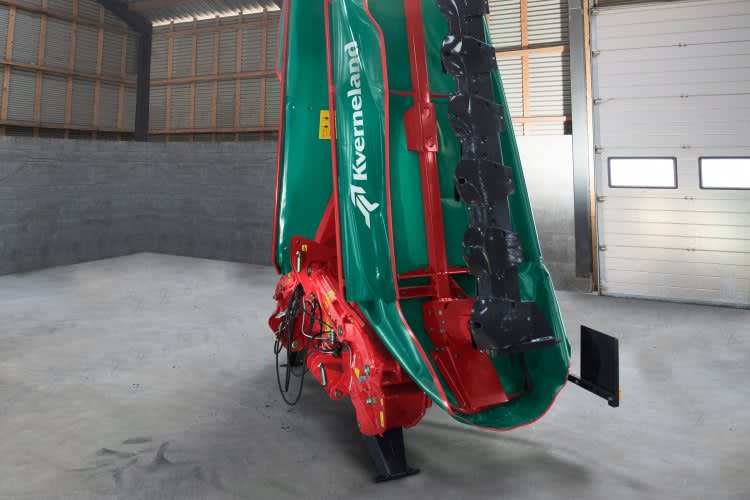 With the new parking device, storage of the Kverneland 5087 M - 5095 M is easy and convenient, requiring minimum space during winter storage. The Kverneland 5087 M - 5095 M are firmly parked on a strong and stable parking foot, bringing the total height below 4m.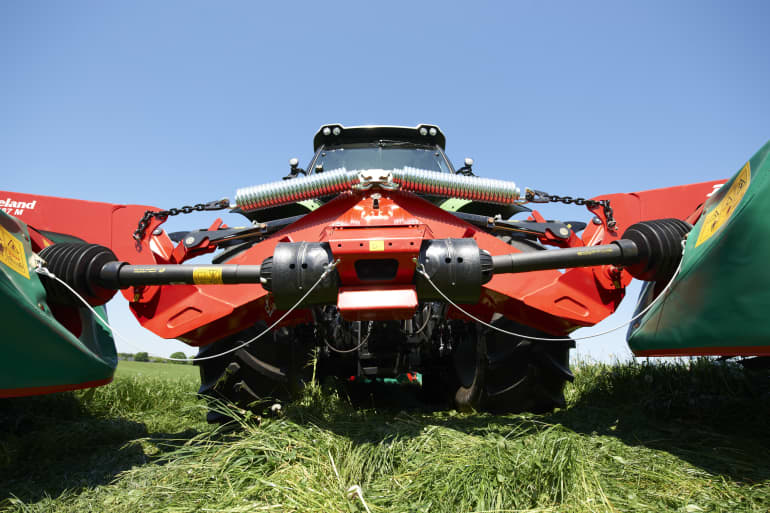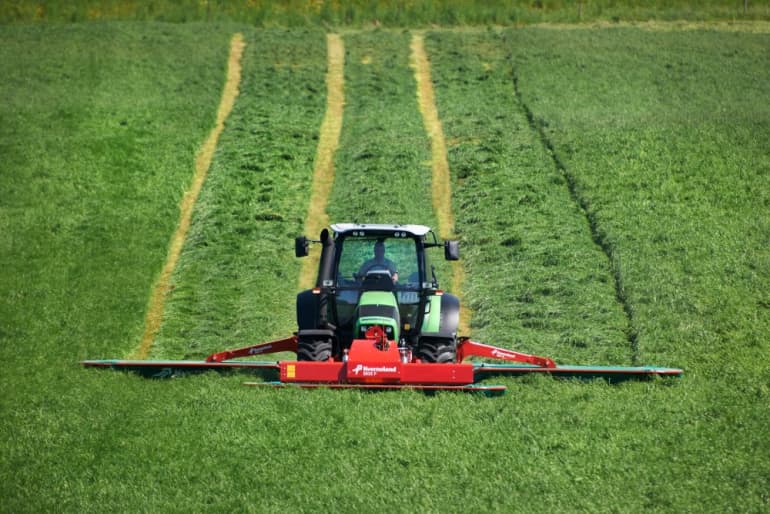 The mowing units are centre suspended offering an even weight distribution across the complete mower width.
Faster and more precise adaptation to ground contours is also achieved due to the centre suspended design.
The benefit is less skid wear and optimum protection of the stubble.
When turning on headlands the hydraulic cylinder, which is also used when going into transport position, ensures ample clearance to the swath, so they remain undamaged.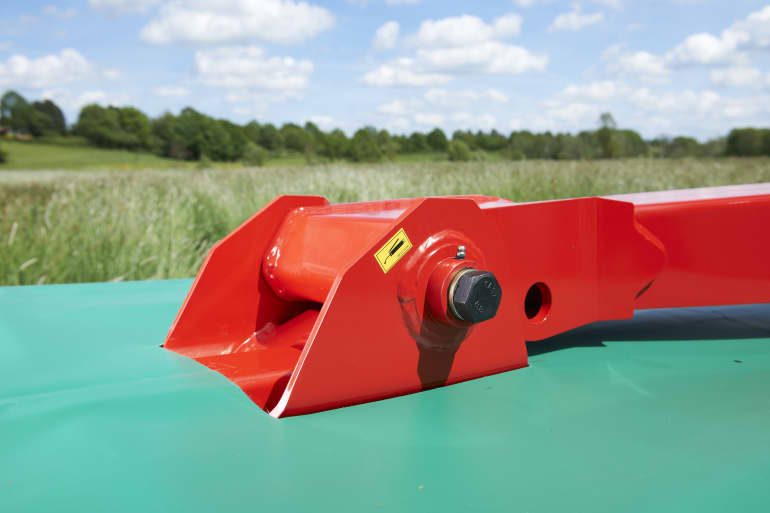 5087 M kan tilpasses i forhold til f.eks. markens konturer og arbejdsbredden på den frontmonterede slåmaskine.
For at sikre optimalt overlap kan høsteenhederne sættes i to forskellige positioner på ophænget. Dette giver desuden mulighed for større overlap ved ujævnt terræn og mindsker behovet for sideforskydningsudstyr.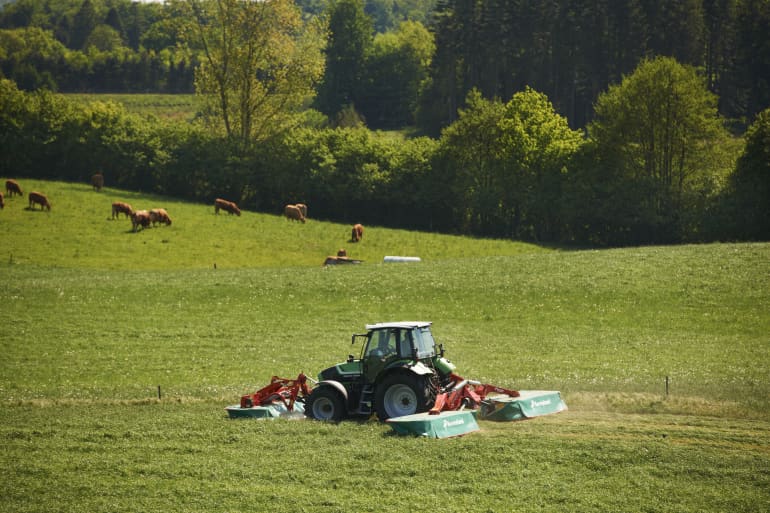 The  Kverneland 5087 M and 5095 M are an eco-friendly, energy saving solution able to work on tractors with as little as 120 hp.
The low weight of only 1360-1500kg, together with the ideal weight distribution that butterfly combinations offer, give the optimum combination of low power requirements, low weight and high efficiency.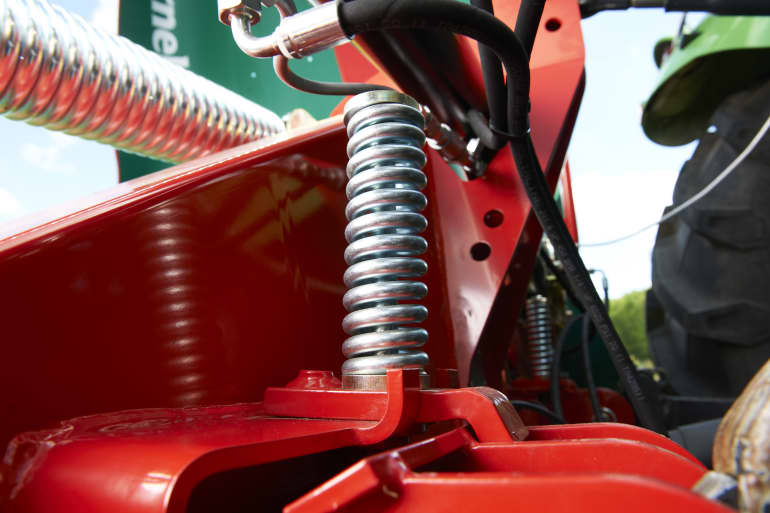 Kverneland BreakBack systemet beskytter knivbjælken mod fremmedlegemer. Hvis en forhindring påkøres, svinger maskinen bagud og op over forhindringen for derefter at vende tilbage til arbejdsposition helt uden stop i fremkørslen.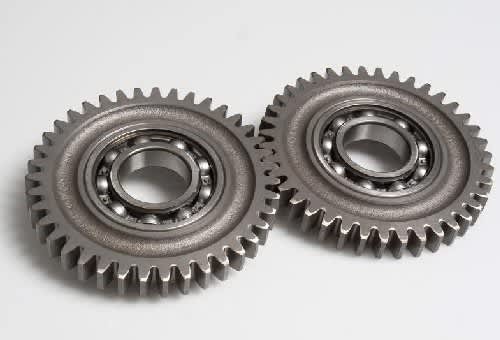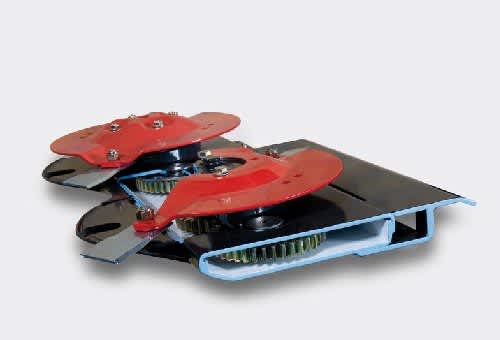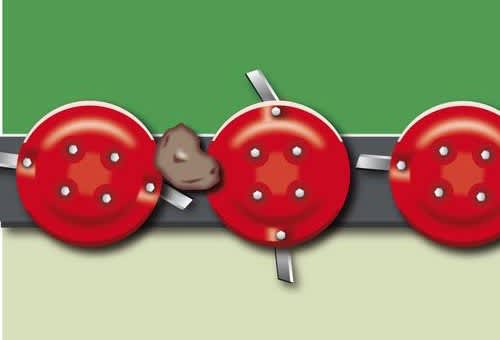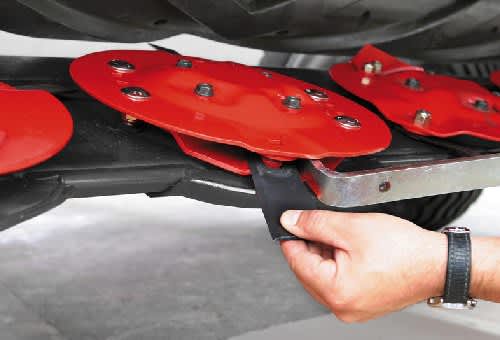 Kverneland uses round discs. Round discs are less susceptible to stone impact, and reduce shock loads in the transmission.
Stones are expelled immediately, before they have any chance of becoming jammed. The benefits are lower repair and maintenance costs - at the same time as a clean and aggressive cut.
The cutterbar has a high oil capacity, ensuring a very low working temperature. This ensures an efficient oil cooling and lubrication of the entire cutterbar.
The long curved gear wheels running in oil provides a very quiet and reliable power transmission.
The fully welded cutterbar gives a very stiff and strong design for high durability.
With the ProFit quick knife change system, maintenance of the cutting ability is easy. The knives are changed by one simple operation using the special lever.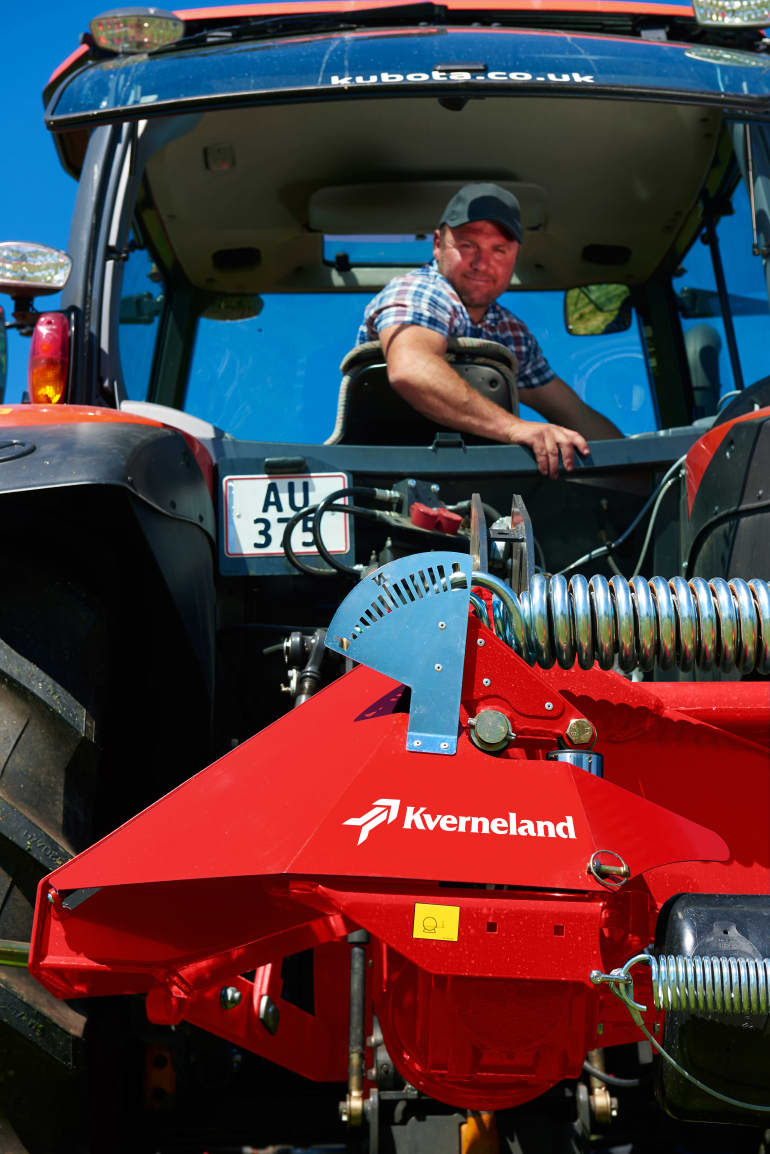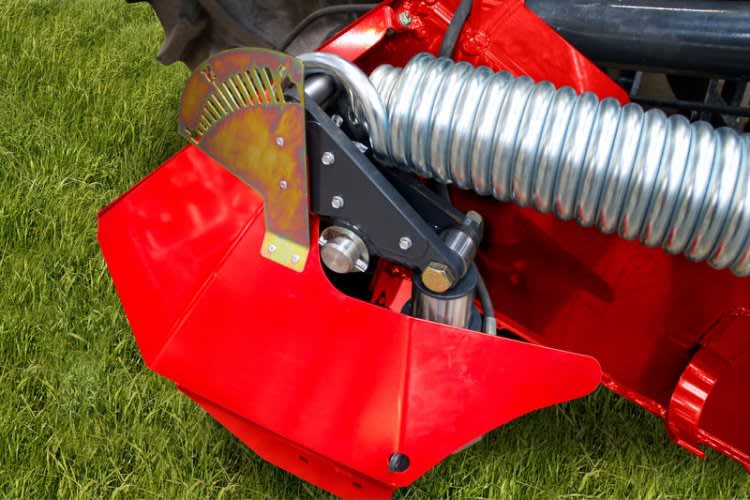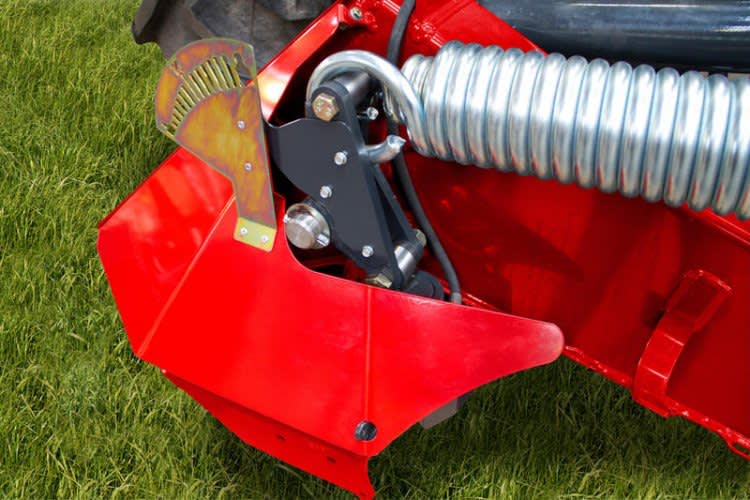 This feature provides easy and simple setting of the ground pressure. For greater operator comfort, ground pressure of the large suspension spring is set hydraulically from the tractor cab. On the hydraulic version the tension on the large suspension spring, which controls the ground pressure, is adjusted hydraulically, to increase or lower pressure. The chosen ground pressure level is conveniently registered from the easy-to-read scale
Teknisk specifikation
Download brochure
| | | | | |
| --- | --- | --- | --- | --- |
| | Arbejdsbredde | Antal skiver | Vægt | Kraftbehov |
| 5087 M | 8,70 m | 16 (2x8) | 1.360 kg | 90/120 kW/hk |
| 5095 M | 9,50 m  | 18 (2x9)  | 1.500 kg | 110/150 kW/hk |
Find en forhandler