Kverneland 2832 FS
Kverneland 2832 FS er den første frontmonterede skiveslåmaskine med aktiv skårformer, og er designet for både smalle skårbredder og bredspredning.  
Højdepunkter
Unikt aktivt drevet svingskruesystem.
3 forskellige svadbredder (1,00, 1,15 og 1,30 m)
Nem og intuitiv indstilling af svadbredder.
Gearkasse med to hastigheder 750/1000 omdrejninger pr. minut.
Lav vægt - lavt strømforbrug.
Frontmonteret skårlægger med aktiv skårformer
Dette er den første frontmonterede skiveslåmaskine med aktiv skårformer, designet for både smalle skårbredder og bredspredning. Med mulighed for 3 forskellige skårbredder (1,00 / 1,15 / 1,30 m) og bredspredning på op til 2,20 m giver maskinen den fleksibilitet, som de fleste landmænd kigger efter. Omstilling fra smalt skår til bredspredning udføres nemt, hurtig og uden brug af værktøj ved hjælp af skårledeplader bag på maskinen.
Fordele:
Unikt og patenteret aktivt drevet sneglesystem. 
3 forskellige skårbredder (1,00 / 1,15 / 1,30 m)
Nem og hurtig indstilling af skårbredde - uden brug af værktøj
Lav vægt - lavt kraftbehov
2-trins gearkasse for 750/1000 pto omdr.
Perfekt jordfølgeevne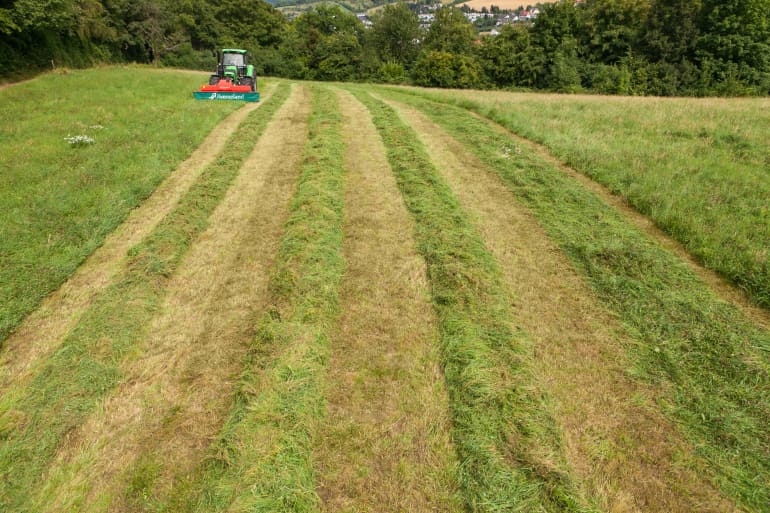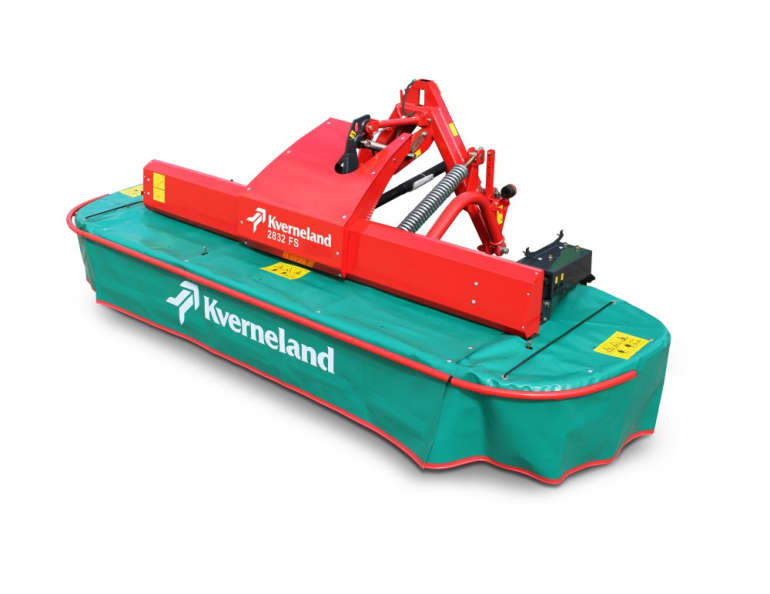 Unique and patented actively driven swathing auger system.
With the option of 3 different swath widths (1.00, 1.15 and 1.30) and wide spreading of up to 2.20m the 2832 FS offers exactly the flexibility that most farmers are looking for.
Narrow swath that will go well in-between the tractor wheels.
Wide spreading invites for faster wilting of crop.
The different swath options allow the operator to adjust the swath width to both weather and material to ensure that the correct moisture and swath quality is achieved.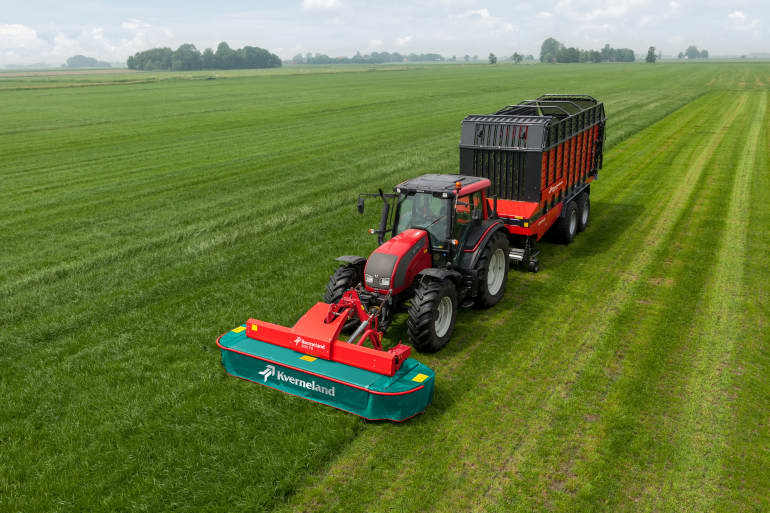 Klar på et minut - nem justering af skårbredde
Skift fra én skårbredde til en anden gøre nemt uden brug af værktøj.
Skiftet kan gøres direkte i marken.  
Alt du skal gøre er at åbne låsene på hver styreplade, flytte pladen til den ønskede skårbredde og derefter låse dem igen.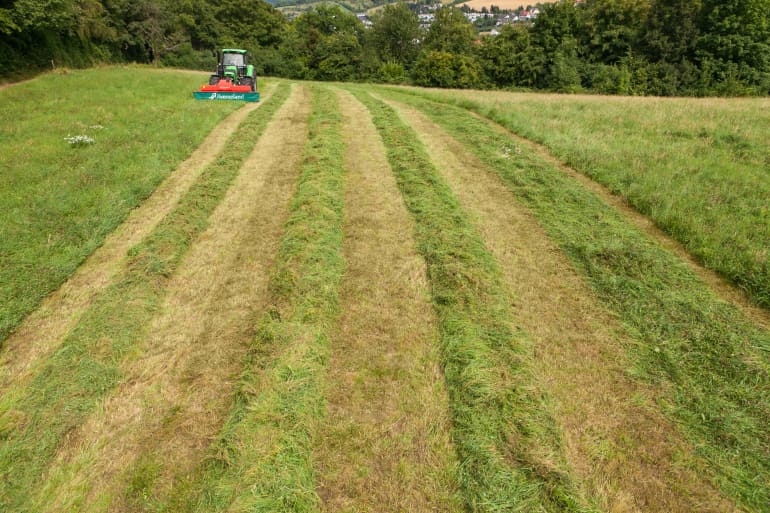 The crop is not touching the ground, but moved as it is cut, leaving no chance for dirt or soil being mixed up with the swath.
The auger immediately moves the crop away from the discs, inviting for excellent cutting performance.
Each side of the auger is working in combination with a guide plate, that efficiently transports the crop to the middle without any crop loss or crop pollution.
The Kverneland 2832 FS leaves a fluffy box shaped swath, and is not just dropping the mown crop onto the ground.
The Kverneland 2832 FS is not moving two swaths next to each other like drum mowers concept typically does, but places the crop into one even and airy swath. This significantly speeds up the drying process and prepares the speeds up the drying process.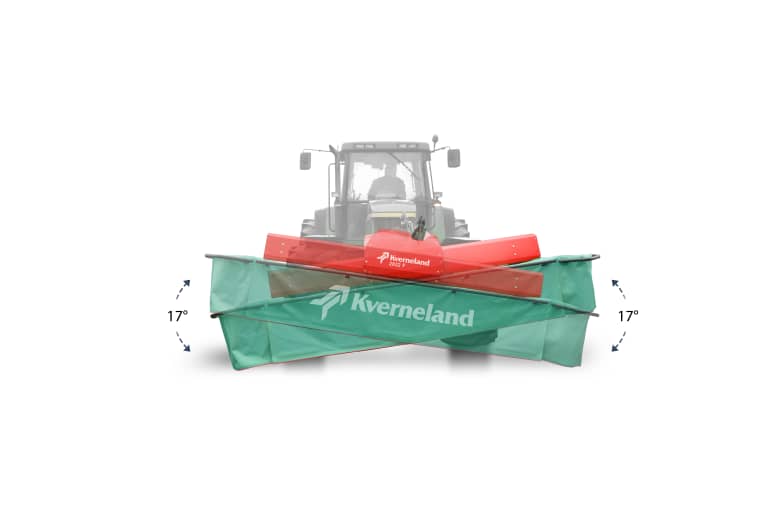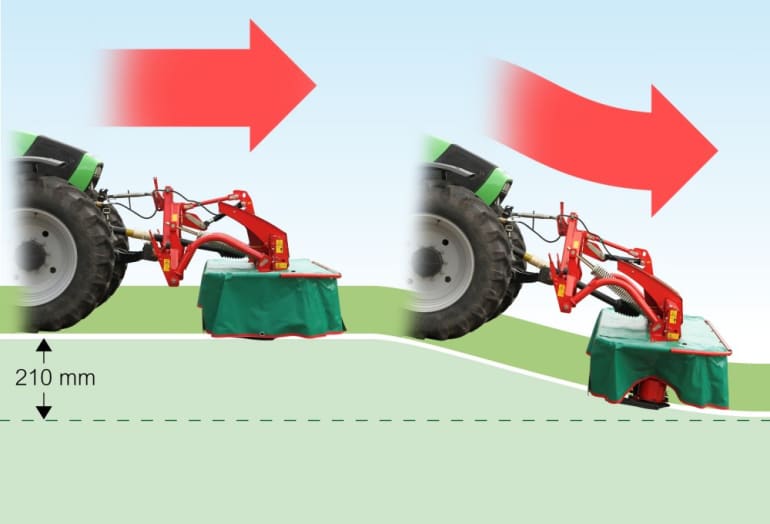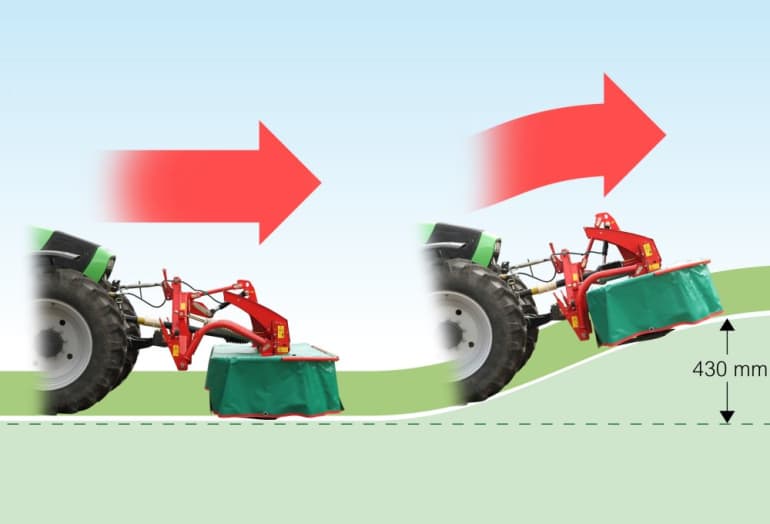 The 2832 FS, 2828 F and 2832 F are characterized by excellent cutting performance and ground following ability in all terrain. The design does not require a flexible front linkage, as the movement is build into the machine. 
To ensure best possible pattern of movement, the mowing unit moves independently from the front linkage.
The mower design allows a transverse adaptation of up to 17°.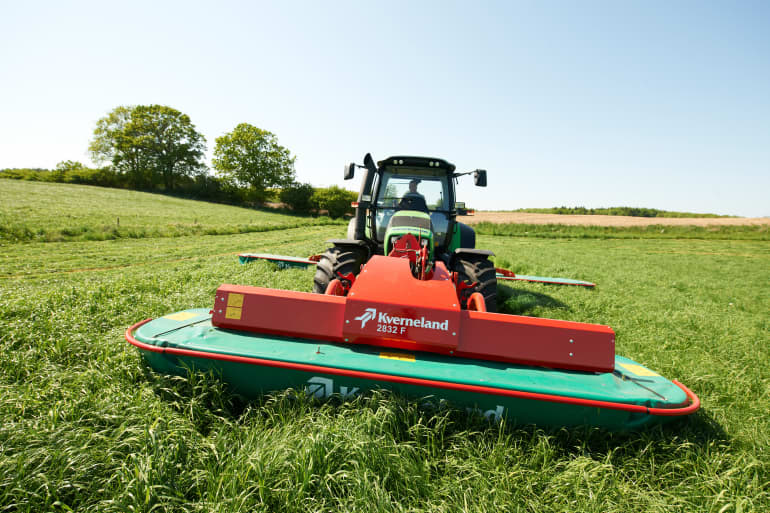 Standard leveres maskinen med 1000 o/min. Men blot ved at ombytte remskiverne får man 750 o/min., og derved reduceres brændstofforbruget.
Dette gør det muligt at holde den korrekte hastighed på PTO men ved hjælp af reduceret omdrejningshastighed. En innovativ løsning på problemet med front PTO som ikke tilbyder reduceret PTO hastighed.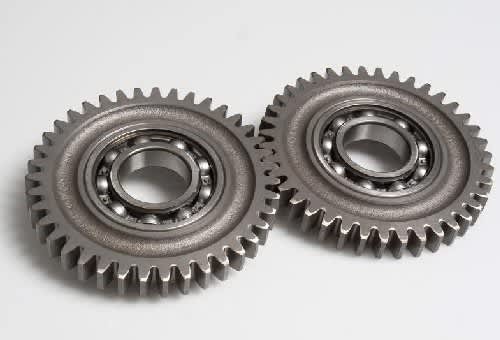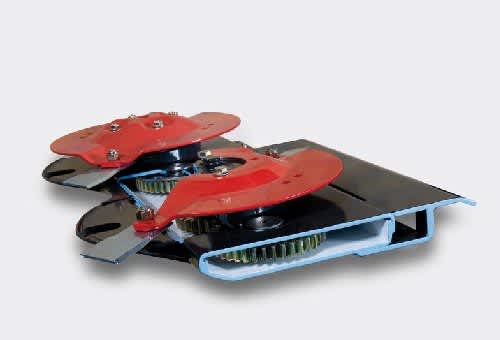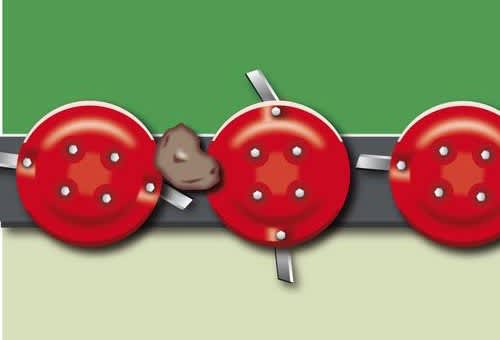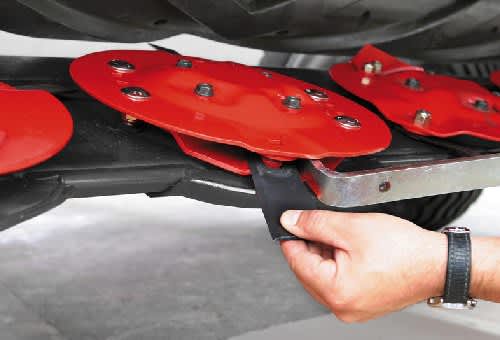 Kverneland uses round discs. Round discs are less susceptible to stone impact, and reduce shock loads in the transmission.
Stones are expelled immediately, before they have any chance of becoming jammed. The benefits are lower repair and maintenance costs - at the same time as a clean and aggressive cut.
The cutterbar has a high oil capacity, ensuring a very low working temperature. This ensures an efficient oil cooling and lubrication of the entire cutterbar.
The long curved gear wheels running in oil provides a very quiet and reliable power transmission.
The fully welded cutterbar gives a very stiff and strong design for high durability.
With the ProFit quick knife change system, maintenance of the cutting ability is easy. The knives are changed by one simple operation using the special lever.