Kverneland 2828 F - 2832 F
Frontmonteret skiveslåmaskine med lav vægt og hurtigt reagerende ophæng.
Højdepunkter
NonStop BreakBack-løsning
Meget fleksibelt hovedstykke
Drivlinje med to hastigheder 750/1000 omdrejninger pr. minut
Fremragende tilpasning til jorden
Frontmonteret skiveslåmaskine
Uovertruffen jordfølgeevne, nem i brug og lav vægt er værd at fremhæve på denne maskine. De nye 2828 F og 2832 F er karakteriseret ved en unik høstekvalitet og jordfølgeevne. På grund af maskinens konstruktion kræves der ikke en fleksibel frontlift, da bevægelsesfriheden er indbygget i maskinens ophæng.
Med en arbejdsbredde på 3,2 m og en arbejdsvægt på kun 680 kg kræver 2832 F kun 55 hk. Kombineret med en 3,2 m maskine bagerst giver dette mulighed for effektivt at kunne håndtere 6,2 m græs med en traktor på kun 120 hk. 2832 F er den perfekte maskine til det daglige brug i kombination med en snittevogn sammen med en bugseret eller bagmonteret slåmaskine eller også som en del af en butterfly kombination. Det brede skår passer perfekt i kombination med en bagmonteret slåmaskine, mens det smallere skår er ideelt til efterfølgende snittevogn eller presser.
Fordelene:
2,8 - 3,2 m arbejdsbredde
BreakAway system
Fleksibel skårbredde
540/1000 transmission
Perfekt jordfølgeevne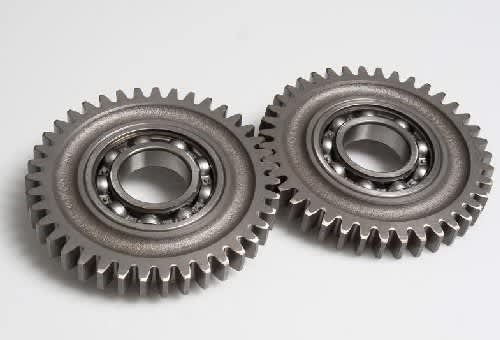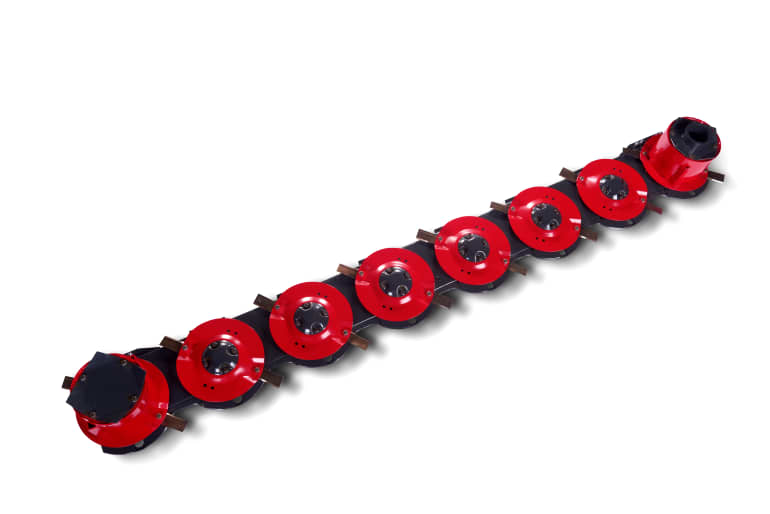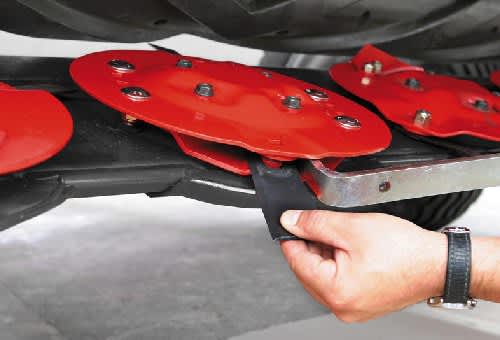 Kverneland uses round discs. Round discs are less susceptible to stone impact, and reduce shock loads in the transmission.
Stones are expelled immediately, before they have any chance of becoming jammed. The benefits are lower repair and maintenance costs - at the same time as a clean and aggressive cut.
The cutterbar has a high oil capacity, ensuring a very low working temperature. This ensures an efficient oil cooling and lubrication of the entire cutterbar.
The long curved gear wheels running in oil provides a very quiet and reliable power transmission.
The fully welded cutterbar gives a very stiff and strong design for high durability.
With the ProFit quick knife change system, maintenance of the cutting ability is easy. The knives are changed by one simple operation using the special lever.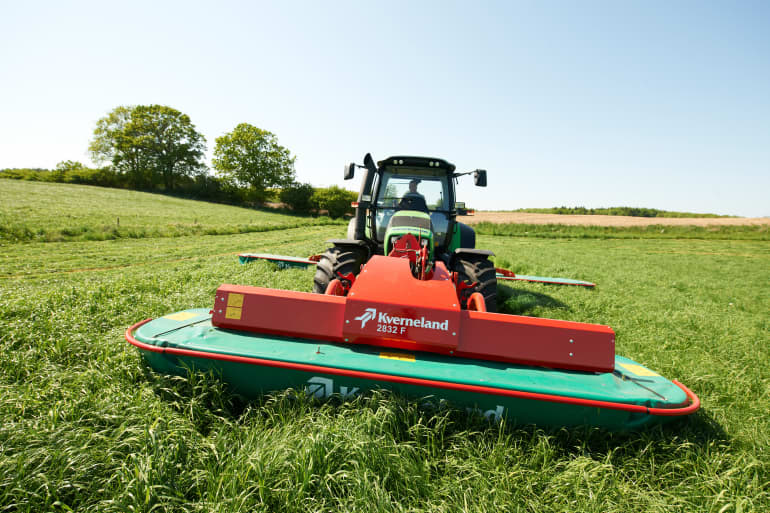 Standard PTO speed is 1000 rpm. However by simply switching driveline pulleys, 750 rpm for reduced fuel consumption can be achieved. 
This makes it possible to maintain the correct PTO speed, but using reduced engine revs, creating an opportunity for lower fuel consumption – an innovative solution to the problem of front PTO systems not offering an Economy speed.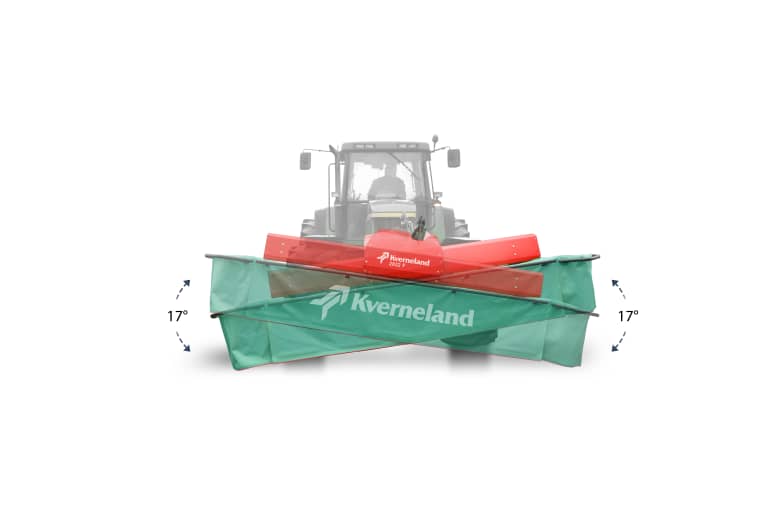 The 2832 FS, 2828 F and 2832 F are characterized by excellent cutting performance and ground following ability in all terrain. The design does not require a flexible front linkage, as the movement is build into the machine. 
To ensure best possible pattern of movement, the mowing unit moves independently from the front linkage.
The mower design allows a transverse adaptation of up to 17°.